The times when the bathroom was just considered as a service room inside our homes are a distant memory. It has now become one of the favourite spaces to relax and spend some time for ourselves, and it is more and more subject to a careful design by architects and interior designers.
From a total-white look to an industrial-chic style, from a vintage style to a two-colour look, from a minimal to a Bohemian style, inspirations are countless.
In the album Bathrooms on Archilovers you can find several ideas. However, in the meantime we propose you a selection of different styles, one better than the other!
Which is your favourite style?
1. Vintage style
A+Z Loft House by A+Z Design Studio
2. Luxury classic style
Costaguti Experience by Studio AA
3. Minimal style
Hotel Mono by Spacedge Designs
4. Pastel colours: pink
Parisian Apartment by Crosby Studios
5. Industrial style
6. French style
7. Black & white marble
APARTMENT P by Nomade Architettura Interior design
8. Bohemian style
Saint-Rémy family house by David Price Design
9. A mix among sage green, Venetian-style terrazzo flooring and brass
10. Total-white look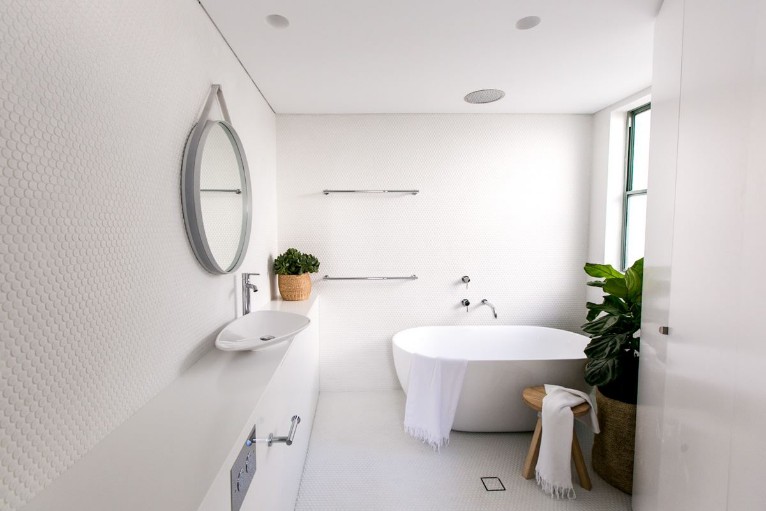 Manly by C+M Studio
11. Country style
12. Bathroom with a view
13. Spa-like style