Straight lines, white walls, black and gray shades, minimalist decorating style remains one of the most popular in decorating the living space.
But just like the no-makeup makeup trend, this approach to interior design is not as simple as it looks!
As Mies Van der Rohe said "Less is more", this pared-down aesthetic exemplifies simplicity at its best by eliminating everything unnecessary (furniture, colors, shapes).
Want to achieve a minimalist decor in your home? We've rounded up ten examples of this style and some tips to help you create a more simple, refined and relaxing environment. Check them out and get inspired!
1) Keep the color palette very tight. Keeping it tonal (a range of colors in the same color family) and mixing with neutrals is the easiest solution.
Casa Think
2. For centerpieces think about smaller collections of few pieces in the same family (like on the dining table).
Warm Minimalism
3. Rethink your storage trying to keep your storage areas that are open for viewing neat and tidy.
Casa Patio Valencia
4. Limit wall art to a couple of pieces. Art is your chance to bring in more personality, anything handmade is an extra plus.
Carlton House
5. Strip away the excess. Take away the unessential thinks for a cleaner look and feel, keeping only what is most necessary or used frequently.
Residenza Soldati
6. Bring in life through art and plants.
Courtyard House
7. Pick timeless pieces. A comfy brown leather chair or a vintage wooden coffee table is a great anchor for a sparse space.
Aluminum House
8. Lose anything with too much ornate detailing or carvings and stick to pieces that keep the eye moving really easily.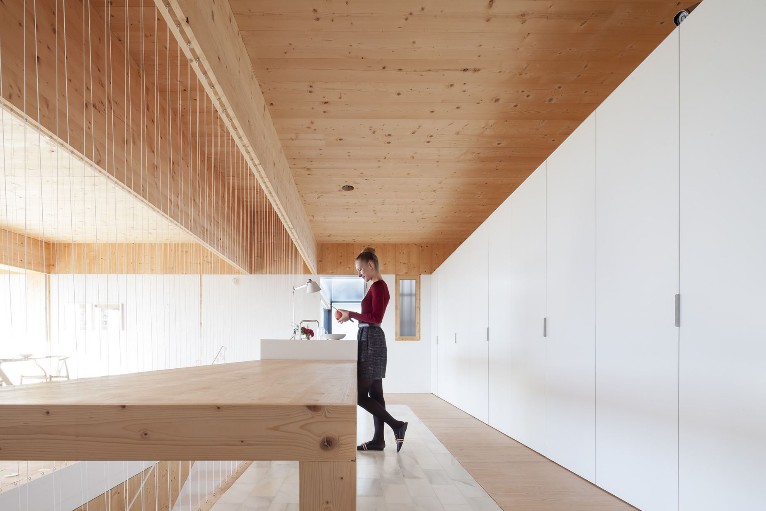 Bosc d'en Pep Ferrer
9. Keep your furnishings to a minimum by eliminating everything unnecessary.
Villarroel Apartment
...but don't strip things away to the point of feeling sterile. You want simplified, not cold and vacant!
Sunflower House
----------
Cover image: Casa Patio Valencia, Loriguilla (Spain), 2018. Project by Alberto Facundo, Ph. © Germán Cabo