We're right at the starting line of the holiday season. Before we know it, there will be turkeys to stuff, trees to trim, and hordes of family and friends to entertain. And what does every holiday gathering need to be successful? The perfect backdrop! The right setting should ensure your guests will be perfectly comfortable, whether you're hosting a kid-friendly family dinner, an evening cocktail soiree, or an all-night dance party. Wondering how you're going to turn your basement studio apartment into the chicest of event spaces? We at Archilovers have got you covered. We've compiled a list of easy-to-follow 'do's' that'll make your living space holiday-ready in no time, leaving you more time to focus on important things like oh, say…wine selections.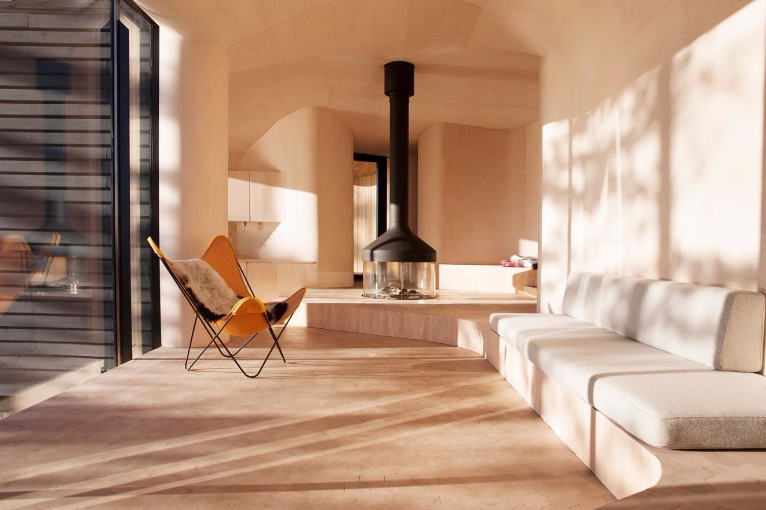 Keep it minimal
Minimal décor does wonders for small spaces, making even the tiniest apartments seem airy and open. But even larger areas could benefit from this mantra, especially if you're looking to leave room for dancing and mingling. Allow guests to feel like they can move around with ease and let holiday trimmings – Christmas Trees, Tinsel, Menorahs, Snowflakes, Candles – stand out to create a festive, wintry ambiance.
Have a fireplace
This one doesn't really need an explanation. A fireplace graces any space with instant coziness and warmth, creating a truly inviting atmosphere for your guests. No mantle? No problem! You can opt for a boiler fireplace or even a heating stove to achieve the same effect.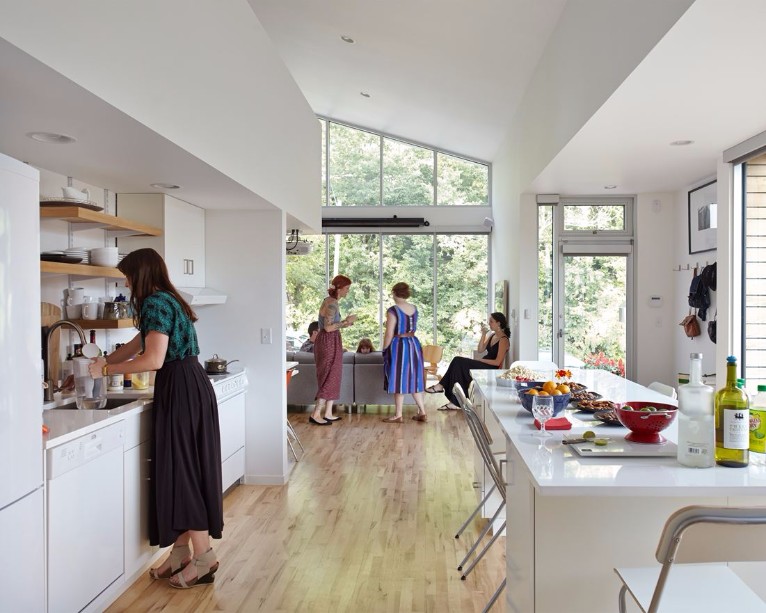 Have an open plan
Create an open path which allows for guests to circulate while still having access to refreshments. Isolating the food in a closed-off kitchen will undoubtedly result in two-thirds of your guests amassed in one area of the home, while those less fortunate go hungry in the other rooms. Instead, merging the 'food-area' and the 'hang-out' area for a more enjoyable party experience. If your home doesn't boast an open plan layout, create one yourself by moving furniture and/or opening doors to merge separate spaces.
Conversion of St Luke's Chapel
Keep the kids entertained
We've all seen it happen. The sweetest cherub can become a volatile toddler in the blink of an eye when met with its arch nemesis: boredom. Party-ruining tantrums can easily be avoided by a well prepared party host who remembers to provide entertainment for kids. Sure, indoor swings might be a bit of a (totally awesome) stretch, but setting up a small play area with chalk boards, coloring books, and a few toys surely won't put you over budget. Add a cute, soft, preferably washable rug to outline the area and to keep the space from becoming an eye-sore.
Provide enough seating
We're not suggesting you turn your home into an auditorium, here. But a spacious sofa combined with benches and strategically placed chairs is an easy and obvious way to make sure your guests feel welcome. A creative solution could be to line wide window ledges with pillows or low tables to easily create seating space in rooms that are lacking.
Bring on the cousins, co-workers, and out-of-towners, and follow these steps for a successful and stress-free season of festivities. Happy hosting!