Founder of his Steven Holl Architects, Steven Holl (born December 9, 1947) is recognized for his ability to shape space and light with great contextual sensitivity and to catalyze the qualities of each project in order to create a concept-driven design at multiple scales, from small designs to large models of urbanism.
The winning concept-driven design is the perfect mix of technology, light and holism, that cements Holl's status as a global leader in architectural innovation.
Steven Holl is internationally best known for his designs including the 2009 Vanke Center in Shenzhen, China, the 2013 Campbell Sports Center in New York, United States, the 2009 Linked Hybrid in Beijing, China and many others, the 2009 Herning Museum of Art in Herning, Denmark.
Linked Hybrid, Beijing - © Steven Holl Architects
Campbell Sports Center, New York - © Steven Holl Architects
Linked Hybrid, Beijing - © Steven Holl Architects
The organic relation between everything, the intertwining of every element and material, including the light, is an important part of how Holl creates his architectural designs.
"Architecture is about shaping space" states Holl, and he goes on:
"..the experience of the architectural space should be pure and free of the conceptual strategies behind it as when you appreciate music".
So the phenomena of the space of a room, the sunlight entering through a window and the color and reflection of materials have all a close relationship.
Lewis Center for the Arts, Princeton University - © Steven Holl Architects
Makuhari Bay New Town, Chiba - © Steven Holl Architects
Vanke Center, Shenzhen - © Steven Holl Architects
According to Holl, design is a search in which he combines several techniques. His watercolors, for example, has become his signature, a truly unique style of visualization and one that continues to inspire awe among his fellow architects. For him, he says, it's a form of thought:
"With the watercolor, in the quickest way, I can shape a volume, cast a shadow, indicate the direction of the sun in a very small format. And I can carry these things around because I am always traveling".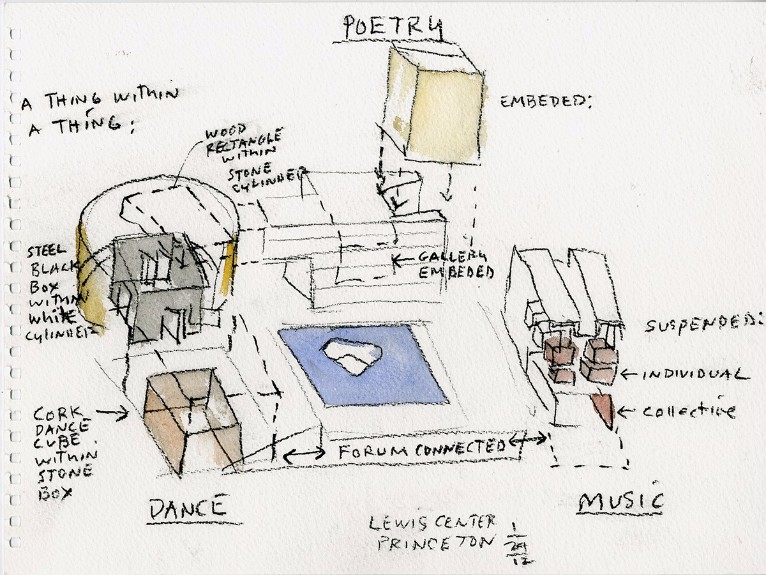 © Steven Holl
© Steven Holl
Over the course of nearly forty years in practice he received prestigious awards for his contributions to design, as he prestigious Alvar Aalto Medal in 1998, the AIA Gold Medal in in 2012, and the 2014 Praemium Imperiale.
The works of this incredible architect define the skylines of some of the world's most design-savvy cities, from Helsinki to Seoul, and have integrated into the urban fabric of many historic cities including Bogota, Berlin, and Amsterdam.
Makuhari Bay New Town, Chiba - © Steven Holl Architects
Simmons Hall Mit, Cambridge - © Steven Holl Architects
Cover photo: Vanke Center, Shenzhen - © Steven Holl Architects