Clouds in closed spaces: now it could be possible! Dutch artist, Berndnaut Smilde produces striking images of 'real' clouds suspended within empty rooms.
Using a fog machine, he carefully adjusts the temperature and humidity to produce clouds just long enough to be photographed.
There is a unique ephemeral aspect to the work where the photograph captures a very brief moment before the cloud dissipates and disappears again as mysteriously as it was formed. His choice of lighting and viewing aspect enables him to create a representation of the cloud's physicality.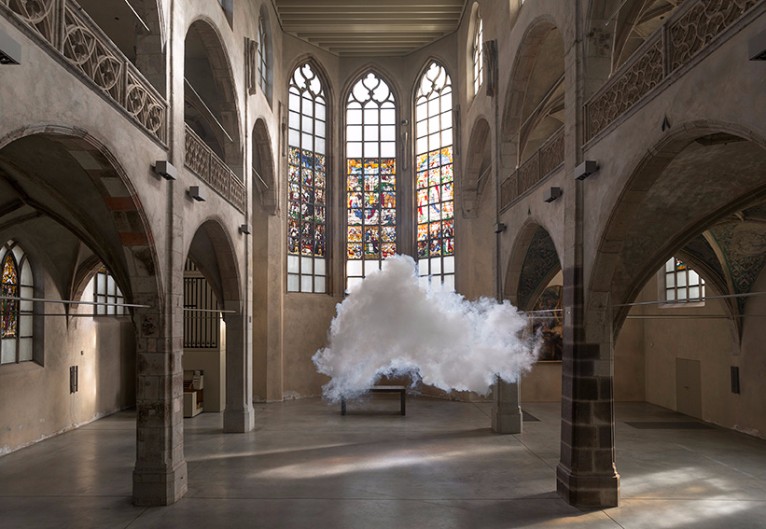 For Nimbus works Smilde has started working with a material called aerogel also known as frozen smoke. It consists of 99.8% air and is the lightest solid material on earth. In these works aerogel hovers like an eerie translucent smoke over scaled down models of buildings.
Smilde makes multidisciplinary work through the synthesis of photography, installation, performance and sculpture. By exploring space and playing with perception, he lends his vision to the uncanny. His works question the inside and outside, size, the function of materials and architectural elements.
Berndnaut Smilde (b. 1978, Groningen) lives and works in Amsterdam.
He has exhibited across The Netherlands and also in Toronto, Taipei, Istanbul, Dublin, Paris, London, Rotterdam and San Francisco. In 2013, he opened his first large scale solo exhibition in the US at Land of Tomorrow in Louisville, Kentucky, and guest curated a show at the Bonnefantenmuseum in Maastricht where he exhibited his personal choice of works from the collection in a dialogue with his own work.
Smilde's work resides in both the Saatchi and the Smithsonian collections, among others. He was a resident artist at the Irish Museum of Modern Art, Dublin in 2008.
Smilde has been written about extensively in art publications; additionally his Nimbus series was recognised by TIME Magazine as one of the "Top Ten Inventions of 2012"and was covered by the BBC and Reuters. He created works that featured Karl Lagerfeld, Donatella Versace, Dolce & Gabbana, and Alber Elbaz for the Harper's Bazaar U.S. September 2013 issue. He received his BA in 2001 from the Minerva Academy and his MA in 2005 from the Frank Mohr Institute, both in The Netherlands. Smilde had a solo exhibition at the DSM Collection in Heerlen, The Netherlands, September 2013 - January 2014.
His work was exhibited at the Smithsonian National Air and Space Museum in Washington, D.C. as part of the 'A Decade of Collecting' exhibition, July 2013 – January 2014 and at SOMArts in San Francisco, November - December 2013. His work is included in an exhibition about clouds opening at the Musèe de La Poste in Paris in February 2014. Smilde is represented by Ronchini Gallery in London who will host a solo exhibition of his work 11 April 2014 - 17 May 2014.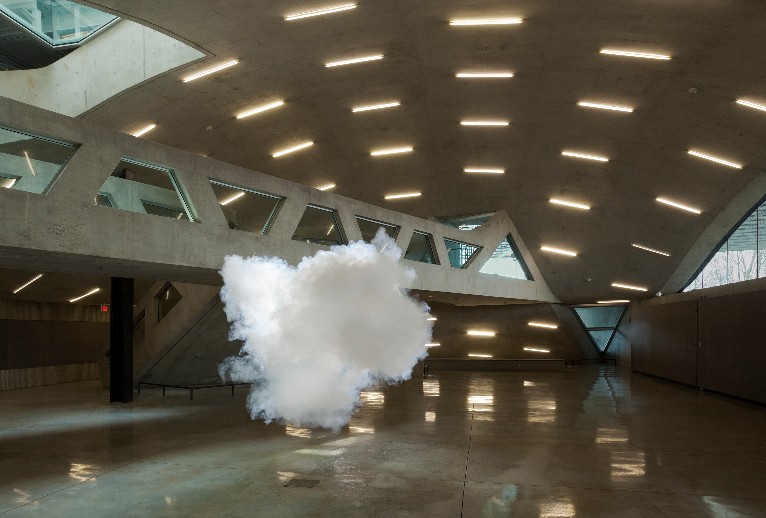 All images courtesy of the artist and Ronchini Gallery
Want to know more?

http://www.ronchinigallery.com/