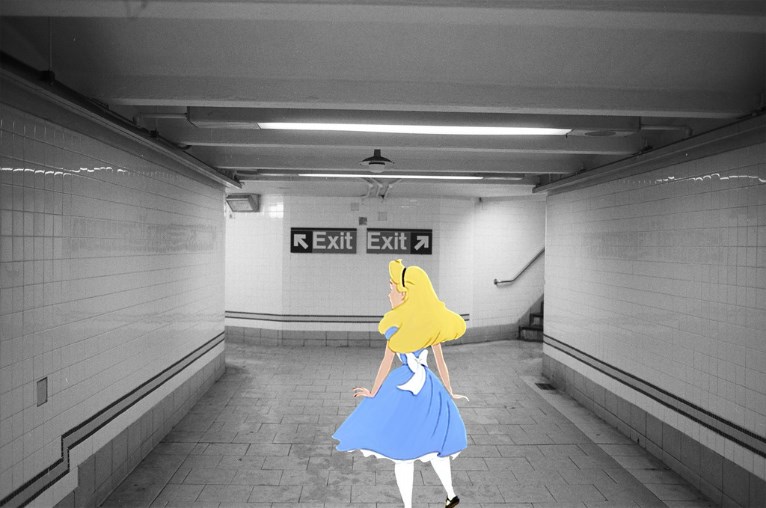 The photographer Harry McNally brings Disney characters like Alice, Jasmine and Peter Pan in New York City!
He has created a series of images of Disney characters in uncommon situations such as subway stations, abandoned buildings, street corners.
The result is a series, called "Moments like these", that shows scenes both funny and unusual. These images are just going around the world.
All Images via Harry McNally
You can take a look at 'Moments Like These' in the website's gallery: