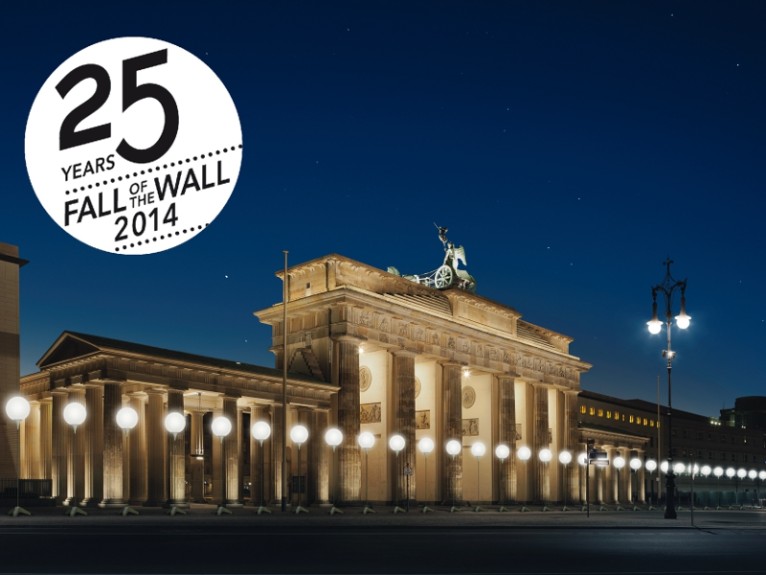 The Berlin Wall fell 25 years ago in November 9, 1989: a lot of pictures of the Brandenburg Gate traveled around the world and became indelible symbols of the regained freedom. Autumn 2014 celebrates the twenty-fifth anniversary of the fall. On this day, Berlin will stand once more at the center of worldwide attention.
The anniversary gives occasion to remember this incisive historical event. A symbolic LICHTGRENZE made of illuminated balloons will be the poignant high point over the weekend of November 9, 2014.
The light installation is based on an idea by Christopher Bauder and Marc Bauder (Studio WHITEVOID ). Watch the video:
The LICHTGRENZE will trace the division of the city over a stretch of approximately 12 kilometers and with 8 thousand of illuminated spheres in Berlin from 8 to 9 November, 2014.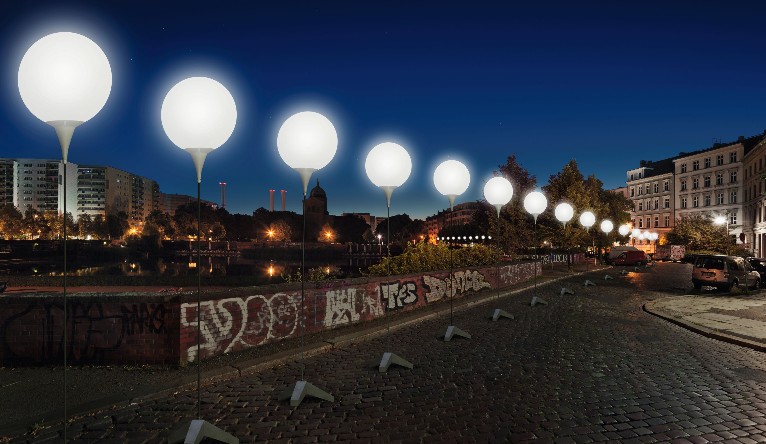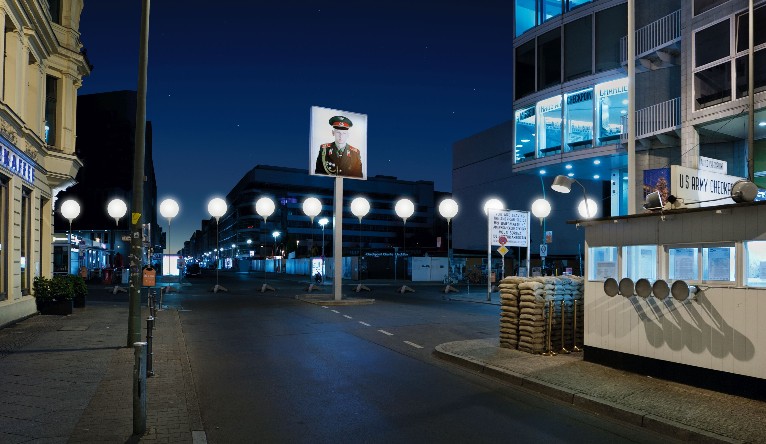 Klaus Wowereit, the Governing Mayor of Berlin, says:
"Twenty-five years after the fall of the Berlin Wall, the once divided city presents itself today as a liberal and open-minded metropolis, a place to be.
This tremendous development would not have been possible without the people's courage and imagination. With our events for the anniversary of the fall of the Wall, we recall the historical occurrence of the European liberation movement of 1989 that radically changed the course of world history.
We place ourselves in solidarity with those who have raised their voices for freedom, democracy, and human rights back then as well as now. And we take a look at the contemporary world in which Berlin, after twenty-five years, has become a place of creativity, openness to the future, and internationality,"
To find out more: www.kulturprojekte-berlin.de.
All images courtesy of LICHTGRENZE © Kulturprojekte Berlin_WHITEvoid / Christopher Bauder, Photo by Daniel Büche