The spanish artist Agustín Ferrer Casas has published an illustrated comic book charting the life and work of the modernism pioneer Mies Van der Rohe.
Featuring texts by Anatxu Zabalbeascoa and Norman Foster, 'MIES' features dozens of architectural illustrations of Mies' projects.
Inspired by the article Mies van der Rohe: Menos es más by Anatxu Zabalbeascoa, this work was born after a long process of research and documentation. Casas, who started working on the comic in 2015, says it's a slightly embellished historical take. "It is a fictional biography of his life, based on numerous writings by many other authors and Mies himself".
The watercolors are not only at the service of the narrative but also convey the aesthetics of the moment and recreate buildings, monuments, designs and environments that take us back to the middle of the 20th century.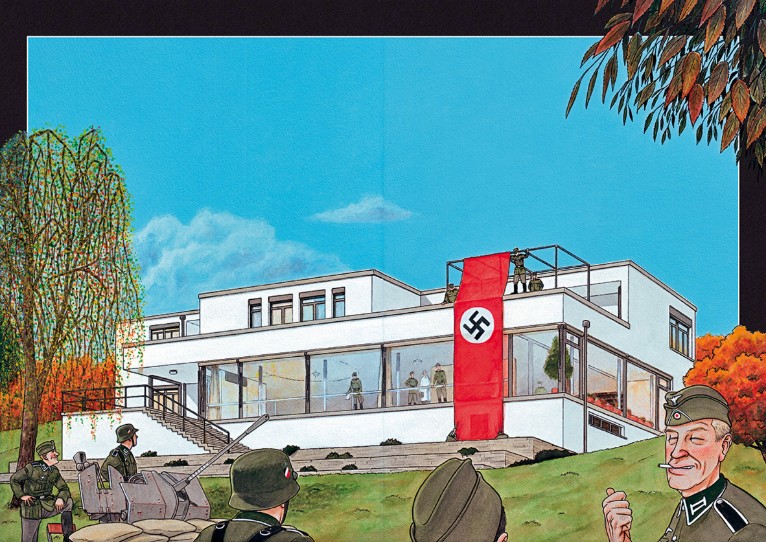 In the course of the flight to West Berlin to attend the laying of the first stone of the New National Gallery, the famous architect Mies van der Rohe takes stock of his hazardous life with his grandson, the also architect Dirk Lohan. Memories of the most convulsive times of the twentieth century in which projects, clients, partners, adversaries, friends, lovers are mixed... In short, a life marked by the ambition to build...
The launch of the book is being facilitated by a presentation from the Fundacio Mies van der Rohe.

You can browse the book on Issuu here, or pick up a copy here.
----
Images courtesy of Agustín Ferrer Casas