« We have been utopian without knowing it » said Renzo Piano during the press conference for the "Renzo Piano & Richard Rogers" exhibition's inauguration.
In the 1970's, British architect Richard Rogers and Italian architect Renzo Piano — in their thirties, both unknown at the time — worked together on the Pompidou Centre's project in Paris, for which they were awarded the contract in 1971. Acclaimed modernists Oscar Niemeyer, Jean Prouvé and Philip Johnson were among the jurors who selected the duo.
The initial intention of the two architects was to create much more than a museum; rather, Renzo Piano and Richard Rogers sought to create a cultural icon. Their competition entry was the only to propose using half of the available land on-site.
With their project Piano and Rogers have given birth to an anarchic and libertarian architecture, heir of 68', as well as one of the most famous and radical buildings of our time, Centre Georges Pompidou.
This year, the Pompidou cultural centre, officially opened on January 31, 1977, also known as the Beaubourg, celebrates its 40th birthday with an exhibition dedicated to its authors.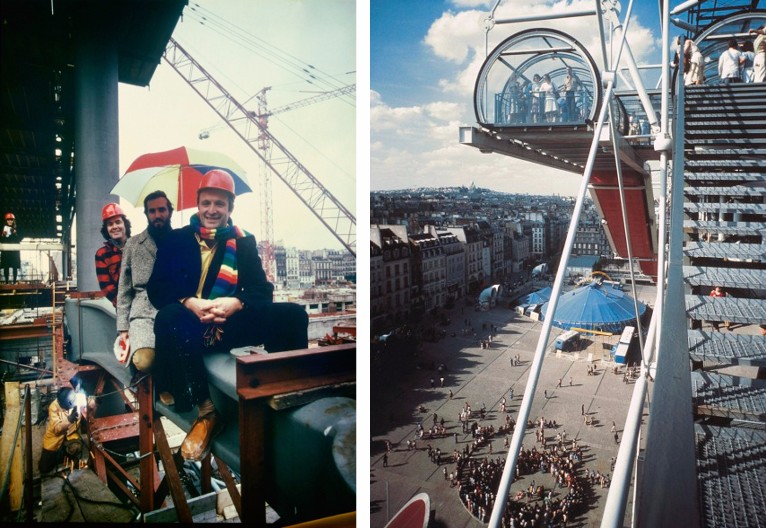 Until 12 February 2018 visitors will have the opportunity to discover the history of the building through countless press cuttings, special articles in trade magazines and photographic reports.
"Renzo Piano & Richard Rogers"
From 13 December 2017 to 12 February 2018 at The Centre Pompidou, Paris
Cover photo:© Archives Centre Pompidou