MUJI Tokyo has sent its personal Christmas gift to Paris by way of its Tokyo Pen Pixel, a neon pop-installation mural of the Tokyo skyline display in its Paris store using 37,968 multicoloured pens which incorporate projection mapping.
The neon setup, lights up to form the Tokyo Tower, was heavily influenced by the Eiffel Tower in Paris.
Muji said the installation is a "unique Christmas gift" for Tokyo's sister city Paris and celebrates the similarities between the two cities major landmarks, the Tokyo Tower and the Eiffel Tower.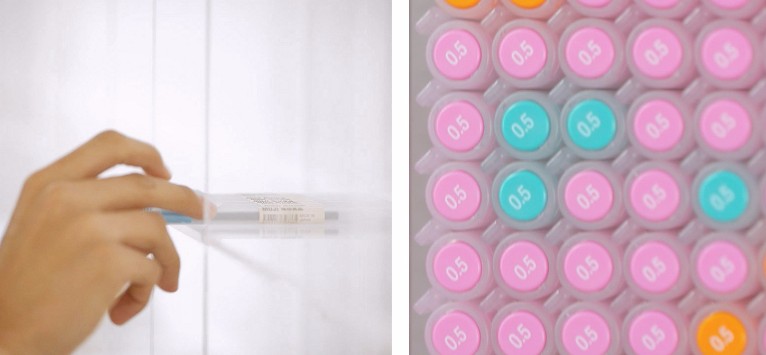 "The aim was to celebrate the vibrant colours of our city, and elevate an everyday product synonymous with the brand into something beautiful and unexpected," said George Sugitomo, executive creative director R/GA Tokyo.
The installation is on display in Muji's Forum des Halles store in Paris and will run until December 17. The pens used will be distributed for free on a first-come-first-serve basis after the exhibition ends.
What color is Tokyo?
The glittering neon lights?
The rainbow trains bursting with commuters?
The red and white steel structure towering over Tokyo?