Oh yes, Valentine's Day is coming. Being romantic can be not so easy sometimes, but... If you need more ideas about the most sweet day of the year, we are here to help you!
From art pillows to design icon, and a ceramic dinner plate, Archilovers picks the best new products to give an architect or designer this Valentine's Day. Because "All you need is Love!".
Now you'll have plenty to choose from. Happy Valentine's Day!

UNTITLED - ART35
HENZEL STUDIO design by Richard Phillips (2014) Limited Edition Art Pillows
Square cushion with removable cover
UNTITLED | Rectangular rug

HENZEL STUDIO design by Tom of Finland (1973)
Patterned rectangular cotton rug
BOCCA Sofa

Gufram design by Studio65 (1970) LIMITED EDITION Collection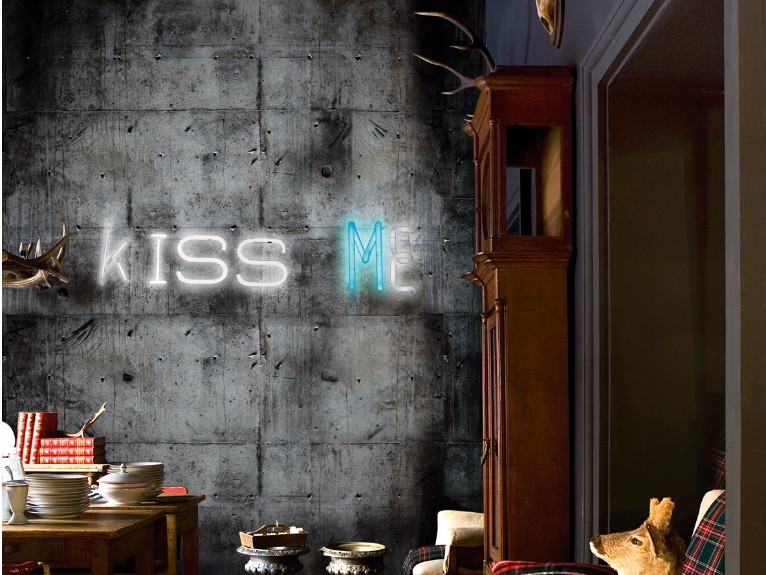 KISS ME

Wall&decò design by Christian Benini (2013) Life! 13 Collection
Wall effect writing wallpaper
ONE LOVE

Riva 1920 design by Veneziano+Team
Cedarwood stool
LOVE HEART MUG

Vitra design by Alexander Girard (1971) Coffee Mugs Collection
Porcelain espresso cup
LOVE HEART
Vitra design by Charles & Ray Eames, A. Girard (1952) Classic Trays Collection
Laminate tray
FINALLY
Kiasmo design by Vincenzo D'Alba Prose Collection
Ceramic dinner plate
SPINAE
Fos Ceramiche In alto i cuori Collection
Porcelain decorative object