The 40th Session of the World Heritage Committee, held in Istanbul on July 17th, inscribed the "The Architectural Work of Le Corbusier, an Outstanding Contribution to the Modern Movement" on the World Heritage List.
Chosen from the work of Le Corbusier, the 17 sites are spread over seven countries and are "a testimonial to the invention of a new architectural language that made a break with the past". They were built over a period of a half-century, in the course of what Le Corbusier described as "patient research". His masterpieces also attest to the internationalization of architectural practice across the planet.
Listed below, the 17 buildings:
- Sainte Marie de La Tourette, Éveux
- Buildings in Chandigarh, India
- The Weissenhof Estate, Stuttgart
- Villa Savoye, Poissy-sur-Seine
- Heidi Weber Pavilion, Zurich
- National Museum of Western Art, Tokyo
- Maison Guiette, Antwerp
- Cité radieuse, Marseille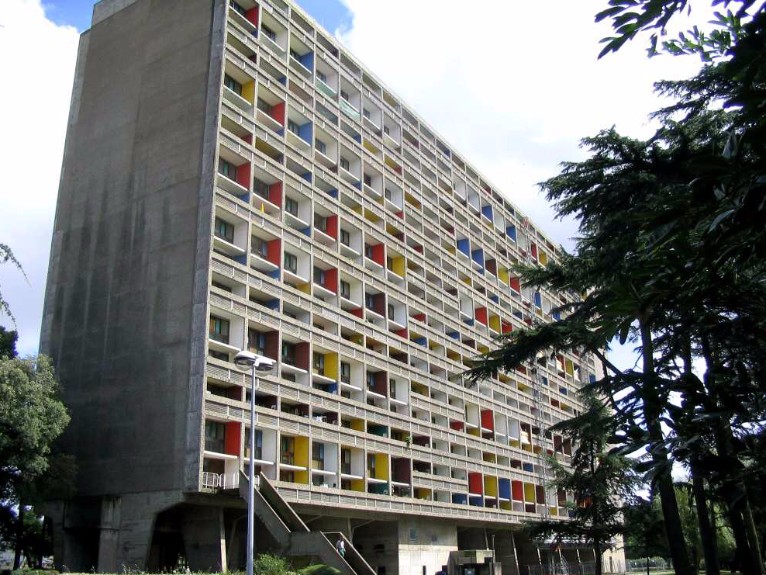 - Maison de la Culture, Firminy
- La maison La Roche, Paris
- Villa Le Lac, Geneva
- Usine Claude et Duval, Saint-Dié
- Immeuble Clarté, Geneva
- Notre Dame du Haut, Ronchamp
- Cabanon de vacances, Cap-Martin
- Curutchet House, La Plata
- Le Corbusier's Studio-Apartment, Paris
Responding to the challenges of architecture and society in the 20th century, Le Corbusier's contribution to the Modern Movement aimed to instigate a unique forum of ideas at a world level. It facilitated the invention of a new architectural language and the modernization of architectural techniques, and met the social and human needs of modern man.