Taking inspiration from the well known series of 19th century woodblock prints by Utagawa Hiroshige, Tokyo-based illustrator Shinji Tsuchimochi is creating 100 Views of Tokyo.
The drawings capture different places and aspects of the metropolis in a breezy way. Colorful, sometimes straightforward but often fanciful drawings of his home city celebrate manga and European and American comics, and therein lies much of their charming style.
You can follow Shinji Tsuchimochi on Behance or Facebook!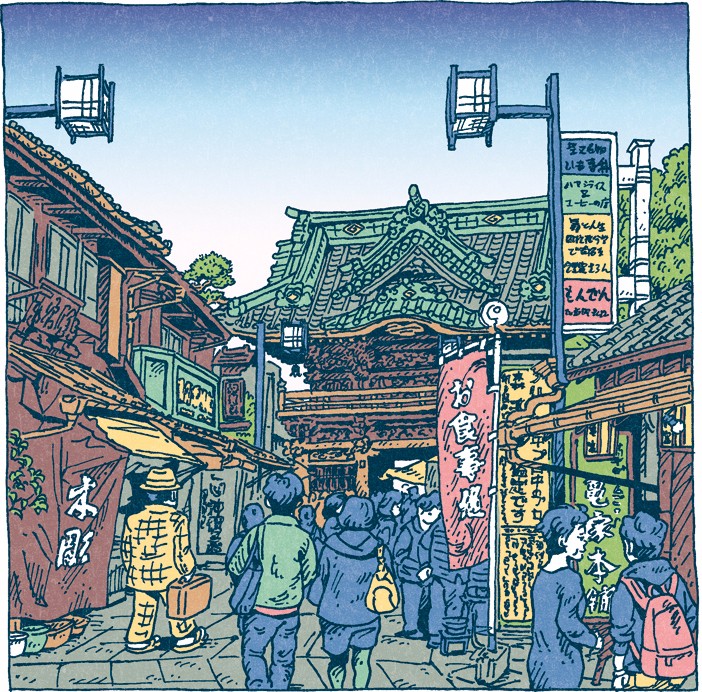 All images courtesy: Tokyo 100 Views © Shinji Tsuchimochi