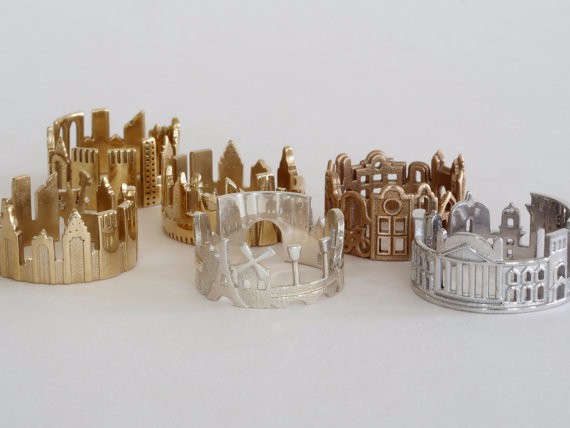 What better way to celebrate your favorite city than by wearing its skyline around your finger? These creations by Ola Shekhtman use 3D printing technology to depict major architectural landmarks from 13 major cities in platinum, gold, silver, brass, bronze, and other plated metals. The designer's constant travels allow her to fully grasp each location and to accurately turn it into the perfect homage to each place.
The following cities are currently available, with an additional 50 in the works for this year!
New York
London
Paris
Hong Kong
San Francisco
Washington D.C.
Amsterdam
Berlin
Edinburgh
Boston
Stockholm
Charleston
Scandinavian Facades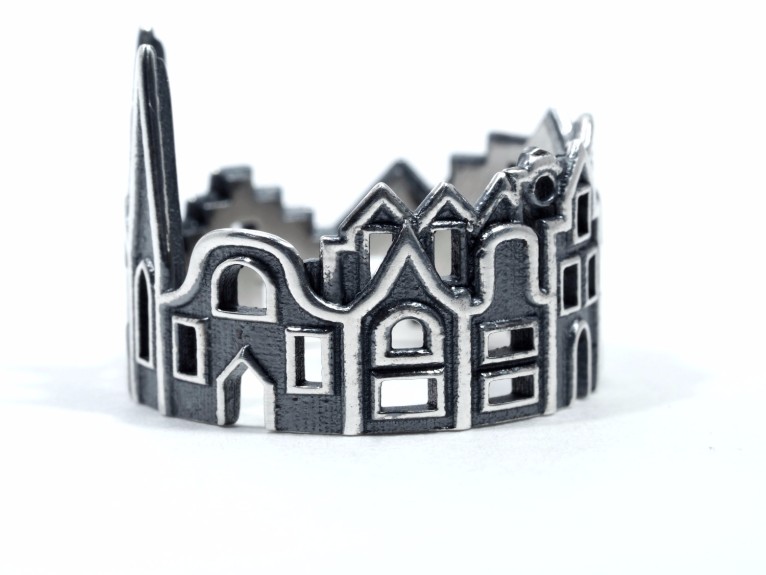 To find out more or to purchase your own, visit Shekhtman's shop on Etsy.