Hurricane Sandy hit New York City on October 29th, 2012, causing power outages, the destruction of countless homes, over 53 deaths, and an overall economic loss of $18 billion. New Yorkers were really shaken up, as the storm acted as a true wake up call for what climate change had in store for the waterfront areas of the city. Needless to say, it was time for officials to take action to prevent future weather-related disasters from devastating the city once again.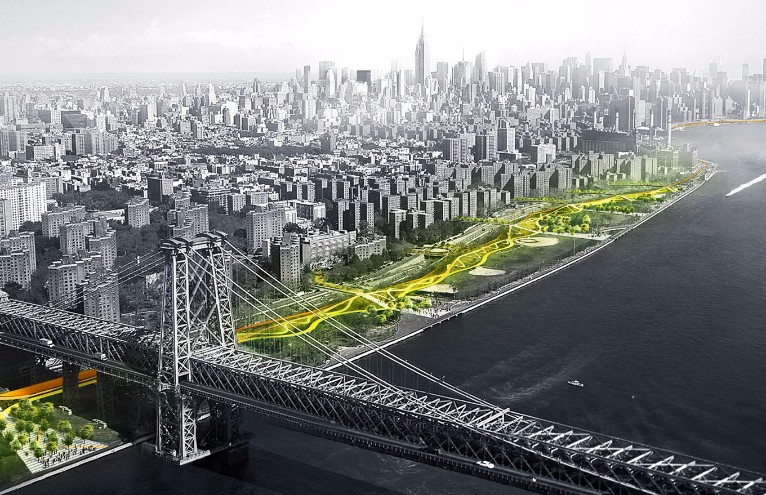 In response to this need, an organization called the Hurricane Sandy Rebuilding Task Force and HUD developed an initiative called Rebuild by Design, a project geared towards developing fundable solutions to protect residents from the effects of future weather disasters like Hurricane Sandy.
Bjarke Ingels' architectural firm BIG proposed The Dryline, a system which protects the most vulnerable areas around Manhattan with an urban space built to entertain and protect residents. 10 miles of protective parks, landscaped berms, plazas and pavilions, as well as deployable, art-covered barriers to prevent high tides from ravishing inland areas.
The project promises both effective protection and positive social impact, as the solutions double as cultural and social hubs that will enrich the communities they inhabit. The first phase of the project is already underway, and most residents seem to welcome the idea, given its potential to enrich existing waterfront areas, rather than close them off in trepidation.
Have a look at what The Dryline will look like and tell us your thoughts below: