Did you know that the term "dress code" can be applied to architecture? I'm referring to 'skinny' houses, small and thin buildings. In the last few years a new dwelling practice has become particularly common in Japan. I've put together a series of these stunning houses. Would an architect live in a 'skinny' house?
In Shiga the Japanese studio FORM / Kouichi Kimura Architects designed the Promenade House, a 27-metre-deep and 2.7-metre-wide dwelling, (owned by a young couple), where the rooms are connected by a long narrow hallway.
House in Nada in Kobe by Fujiwaramuro Architects was built on a small site, measuring 36.95 sqm, characterized by a high density residential area.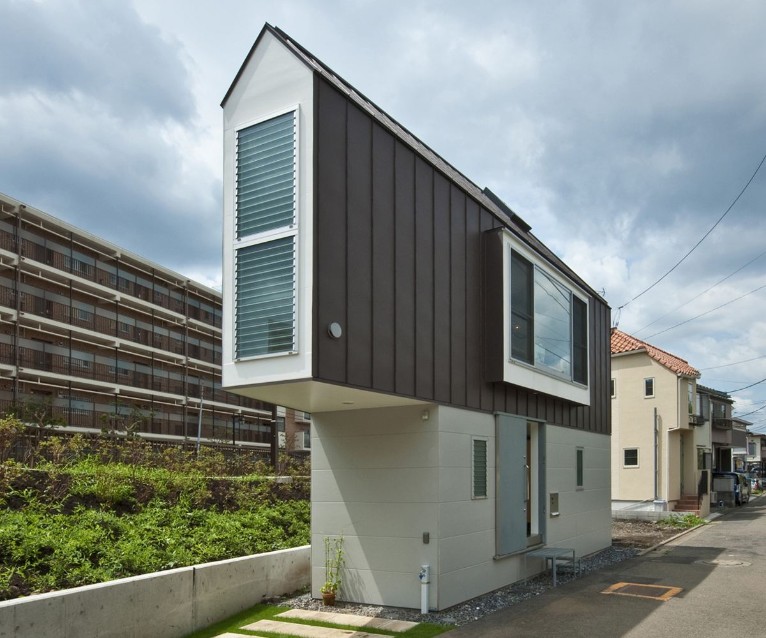 In Tokyo Hiroyuki Shinozaki Architects created a composition of two slender boxes sandwiching the corridor that making the long distance look like a labyrinth in House K; while MIZUISHI Architect Atelier designed a very small house, called River Side House built on the triangle site where the river and the road were crossed and made to the acute angle. In the last case the building is the form that cut an acute angle part on a triangle plan derived from the site.
But not only in Japan can you find slim and skinny houses. In Vietnam there are so many amazing examples, which have the same 'code'. Stacking Green is a typical tube house erected on the plot 4m wide and 20m deep, by Vo Trong Nghia Architects studio: the green façade and roof top garden protect its inhabitants from the direct sunlight, street noise and pollution.
ANH HOUSE by Sanuki + Nishizawa architects is another case of tube house designed with 4 solid thick slabs and no normal fixed partition walls. Each slab, stuck in a different height, has several voids that lead natural reflection light from the top-light, façade and backside into the house.
So, we can say that the skinny house is not only a dress code for a dwelling but it is also a new lifestiye in which such dark and humid space are improved drastically, becoming bright and open. A radical way to living in the city.