The Jury of the AZ Awards 2017 selected the best from the 813 innovative, groundbreaking and visually stunning architecture and design projects submitted.

The list of finalists is now available for viewing online, and the public is invited to vote for their favourites from each of the 20 categories during the annual People's Choice, from April 6 to May 5.

Residential Architecture – Single Family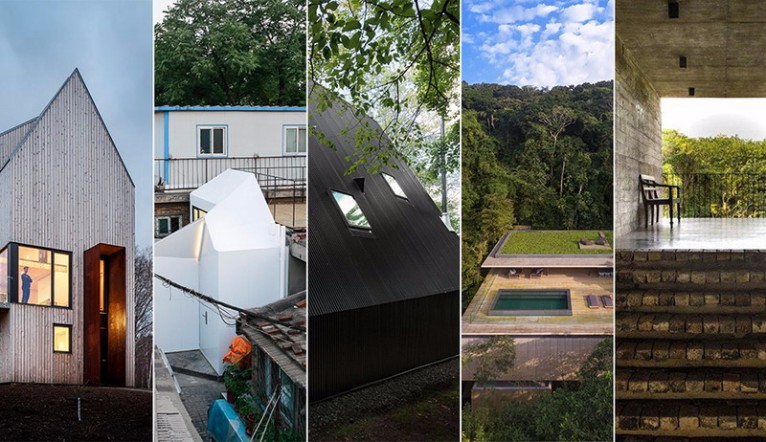 - Jean Verville Architecte: Fahouse, Quebec, Canada
- Omar Gandhi Architect and Design Base 8: Rabbit Snare Gorge, Cape Breton, Canada
- Palinda Kannangara Architects: Studio Dwelling, Rajagiriya, Sri Lanka
- People's Architecture Office: Mrs. Fan's Plugin House , Beijing, China
- studio mk27: Jungle house, Guarujá, Brazil

Residential Architecture – Multi-Unit


- BIG - Bjarke Ingels Group: The Grove at Grand Bay, Miami, U.S.
- FXFOWLE Architects: 35XV, New York, U.S.
- Hiroyuki Ito Architects: Tatsumi Apartment House, Tokyo, Japan
- MAD architects: Huangshan Mountain Village, Huangshan, China

Commercial / Institutional Architecture Over 1,000 Square Metres


- Atelier Du Pont: Community of Municipalities' Offices, Landscape sculpture, Les Herbiers, France
- Gimeno Guitart: Santa Maria Parish Center, Tarragona, Spain
- Hariri Pontarini Architects: Bahá'í Temple of South America, Santiago, Chile
- Henning Larsen Architects: Frederiksbjerg School, Aarhus, Denmark
- Patkau Architects: Audain Art Museum, Whistler, Canada
- Steven Holl Architects: University of Iowa Visual Arts Building, Iowa City, U.S.

Commercial / Institutional Architecture Under 1,000 Square Metres


- Anmahian Winton Architects: Gemma Observatory, New Hampshire, U.S.
- Boda Architecture: Group 8 Headquarters, Seoul, South Korea
- Neri&Hu Design and Research Office: Suzhou Chapel, Suzhou, China

Recreational Architecture Under 1,000 Square Metres

- Kleinfeldt Mychajlowycz Architects: 2015 Pan Am and Para Pan Am Legacy BMX Supercross Track, Toronto, Canada
- The Marc Boutin Architectural Collaborative: John Fry Sports Park Pavilion, Edmonton, Canada
- Matter Design with FR|SCH Projects: Five Fields Play Structure, Lexington, U.S.


Temporary / Demonstration Architecture


- matter design studio: Microtherme, Boston, U.S.
- People's Architecture Office: People's Canopy, Preston, U.K.


Landscape Architecture


- Turenscape: Quzhou Luming Park, Quzhou, China
- Victoria Taylor Landscape Architect: Public Laneway Puncture, Toronto, Canada
- West 8 urban design & landscape architecture: Governors Island Phase 2: The Hills, New York, U.S.


Residential Interiors


- Audax with Pencil Design: Strata House, Toronto, Canada
- Desai Chia Architecture: Photographer's Loft, New York, U.S.
- FM.X Interior Design: Returning Hut, Fujian, China

Commercial / Institutional Interiors


- Assembly Design Studio: Advanced Technologies Group Center, Pittsburgh, U.S.
- Fieldevo Design Studio: NCTU Innovation Centre, Hsinchi, Taiwan
- Hallucinate Design Office: Midwest Inland Port Financial Town, Xi'an, China
- João Mendes Ribeiro Arquitecto: Claus Porto Flagship store, Lisbon, Portugal
- Maurice Mentjens: House of Smart, Eindhoven, The Netherlands
- Neri&Hu Design and Research Office: The HUB Performance and Exhibition Center, Shanghai, China


Furniture Design


- Coalesse: LessThanFive Chair designed by Michael Young
- DDC: Sign Filo
- Estúdio Ronald Sasson: Yori Armchair
- Neal Aronowitz Design: Whorl Table
- Republic of Fritz Hansen: Pair Chair designed by Benjamin Hubert


Furniture Systems


- Keilhauer: Hangout Collection designed by EOOS
- Teknion: Zones designed with PearsonLloyd


Lighting Fixtures


- Brightgreen: Surface-Mounted Wall Light Collection
- Davide Groppi: Infinito designed by Davide Groppi
- Flos: Infra-Structure designed by Vincent Van Duysen


Lighting Installations


- Castor Design: Particle Accelerator
- Lichtvision Design: Swarm Study / IX
- NEUF architect(e)s: Combining Art, Architecture and Functionality


Interior Products


- Agape: Dot Line designed by García Cumini
- Wolf Gordon: Mae Engelgeer Collection
- Young Projects: Pulled Plaster Panels


Architectural Products


- Nemo Tile & Stone: Think Thin
- Rimadesio: Soho Sliding Doors designed by Giuseppe Bavuso
- Co.Studio: Andrew faucet for RVB


Concepts


- Adamiczka Consulting: A Church for the Local Community, Wrocław, Poland
- Belzberg Architects: Zacatecas, Mexico City, Mexico
- Sanjay Puri Architects: Iskcon Temple, Ahmedabad, India


Experiential Graphic Design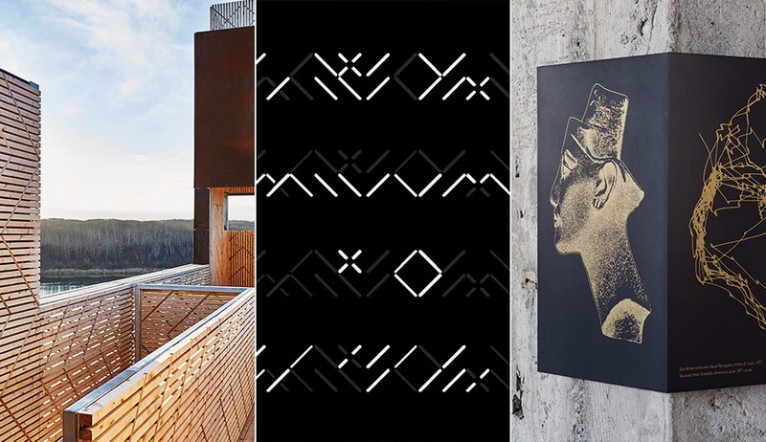 - Form:Media and Ekistics Panning & Design: Batoche National Historic Site, Batoche, Canada
- Civiliti: Outremont Campus Viaduct, Montreal, Canada
- Volume Inc: Bloomberg SF Tech Hub, San Francisco, U.S.


Student A+ Award


- Caio Barbosa and Sofia Blanco Santos, Harvard University Graduate School of Design: Aéreo
- Tomas Broma, Wrocław University of Science and Technology: S'lowtecture: Housing Structure
- Students of Design/Build LAB at Virginia Tech: Sharon Fields
- Students of Kansas State University Design+Make Studio: Preston Outdoor Education Station
- Mark Hemphill (Savannah College of Art and Design): Wiggle Theory


Social Good Award


- Architem Wolff Shapiro Kuskowski Architectes: Renovation of Homeless Shelter Cafeteria, Café and Kitchen, Montreal, Canada
- OPSYS, RVTR and Ecological Design Lab at Ryerson University: Extraction (commissioned by the Art Gallery of Alberta), Venice, Italy
- People's Architecture Office: Mrs. Fan's Plugin House, Beijing, China


Environmental Leadership Award


- Edward Ogosta Architecture: Hangar Office, Culver City, U.S.
- MGA | Michael Green Architecture: T3, Minneapolis, U.S.
View the 2017 finalists and vote online for your favourite in each of the 20 categories. Voting will be open until May 5.
The People's Choice and the jury-selected winners will be announced during the AZ Awards Gala at Toronto's historic Evergreen Brick Works on June 23.
All 70 finalists will be featured in Azure's July/August issue, on newsstands late June.


Go and cast your vote for the People's Choice now!