Rich McCor, known as @paperboyo, uses to "transform" landscapes wherever he goes.
His paper+photo art is a funny way to get an extraordinary photo tour around the world. Dubai, London, Paris, Copenhagen, New York...just looking around on instagram.
Cayan Tower in Dubai
Burj Al Arab Jumeirah in Dubai
Burj Khalifa in Dubai

The Shard / London Bridge Tower
London



Paris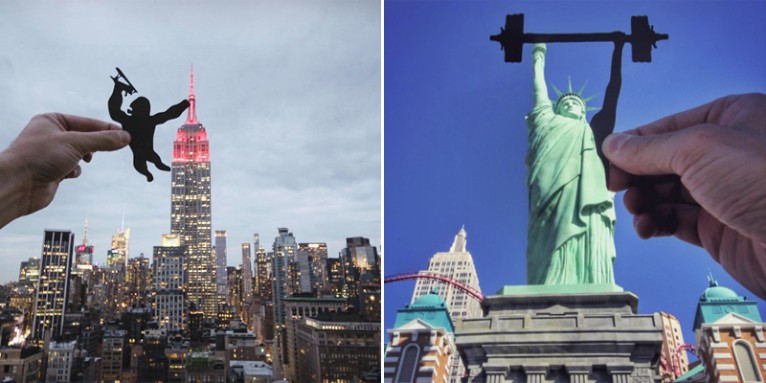 New York


This is only a short selection. For all of his photos, click here to visit the page for Paperboyo's Photos from around the World

Have you ever tried to look at reality in another way?