Gilles Alonso is a 43-year-old professional architectural photographer based in Lyon, France. His recent project "Symétrie du Spectacle" ("Symmetry Show") can be considered pure pleasure for architects' eyes!
Alonso visited a large number of grand theaters and photographed the hall from center stage. The images capture the beautiful symmetry and grandeur of these spaces.
Why is architectural symmetry so charming?
"With this pictures taken to the center of the stage, i wanted to show perfect symmetry of many concert halls.
Sound propagation, ability to see the stage, and quick access to seats are specific contraints.
Theaters architects have very often adopt symmetric plan to answer to this requirements. But despite this plan, they offered many different styles" Alonso said.
He continued: "I have long wanted to undertake a series on the theme of symmetry. Theaters were a perfect subject for this theme, as their designs are guided by similar constraints. The architects and designers all think about things like sound propagation, the ability to see the stage, and quick access to exits".
Auditorium Saint Pierre des Cuisines, Toulouse
Teatro Comunale, Ferrara
Gran Teatre del Liceu, Barcelona
Opera, Djon
Theatre des Celestins, Lyon
Gran Theatre, Geneve
Teatro Bibiena, Mantova
Opera, Lille
La Comedie, Saint-Etienne
Palau de la Musica, Barcelona
Gran Theatre de Provence, Aix - En - Provence
Theatre du Gymnase, Marseille
Theatre Imperial, Compiegne
Opera Theatre, Reims
La Grange au Lac, Evian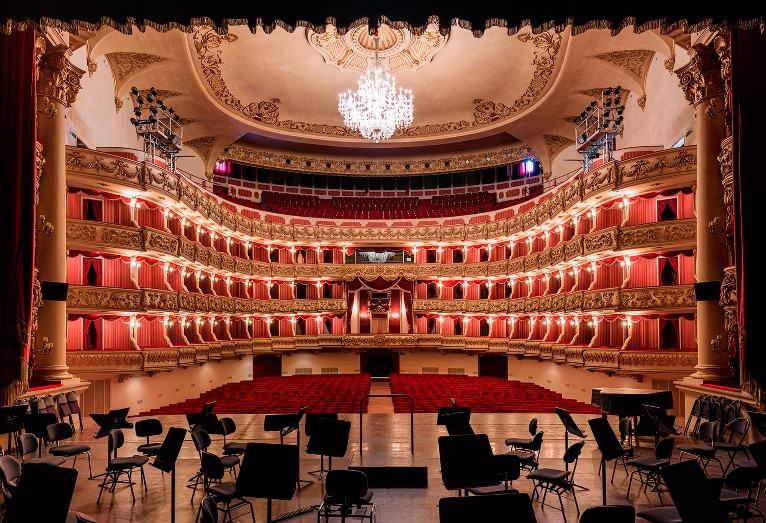 Teatro Filarmonico, Verona
Teatro Farnese, Parma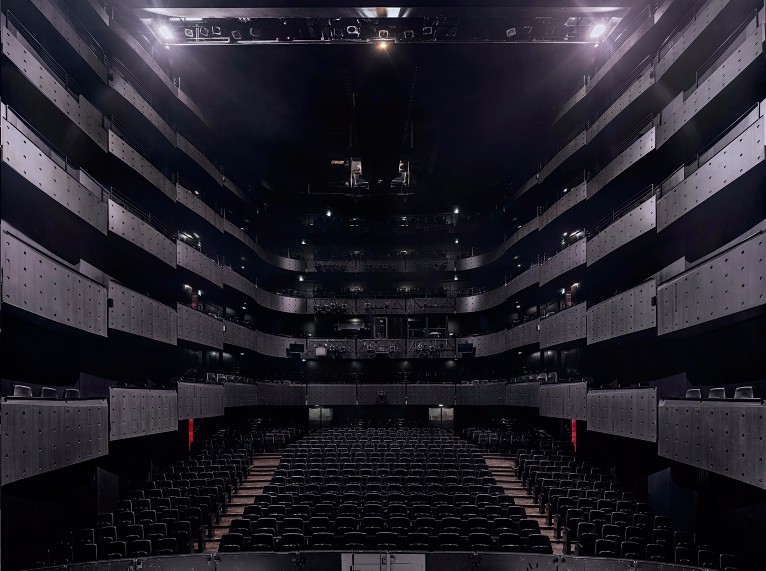 Opera, Lyon
Halle Tony Garnier, Lyon
Teatro Comunale, Bologna
Teatro Donizetti, Bergamo
Cover image: Teatro Comunale, Carpi