All the world has been fascinated by Scandinavian lifestyle. I've put together some tips for decorating your home according to the Nordic mood.
Scandinavian ambience is more than a lifestyle, it's an attitude because a lot of other elements are involved in this word: nature, light, balance, sobriety, sustainability.
Wapping Lane Penthouse by AMOS and AMOS (furniture by PP Møbler)
Form follows function
First of all Scandinavian design is conceived for living very simply. For this reason you have to consider the functionality of an object before the aesthetic aspects. Nordic design usually outlines necessity rather than excess.
Idunsgate by Haptic Architects
Choose sustainable and high quality products
Yes we know, design can be very expensive. If you choose sustainable and high quality products, you can enjoy them for a lifetime. Wood is a prime source for design products: from stools to chairs, everything is clad in or constructed from pine and spruce wood that give interiors the typical Nordic look.
GLASS & WALNUT LOFT by CUT architectures (furniture by Onecollection)
Sub-Zero Wolf by Mim Design (furniture by iittala)
The role of the light
Scandinavian style celebrates both the sunlight in summer and deep snow in winter. The walls of the Nordic ambience usually reflect the light in the room and one of the most important thing is the careful location of lamps in the house for having bright spaces.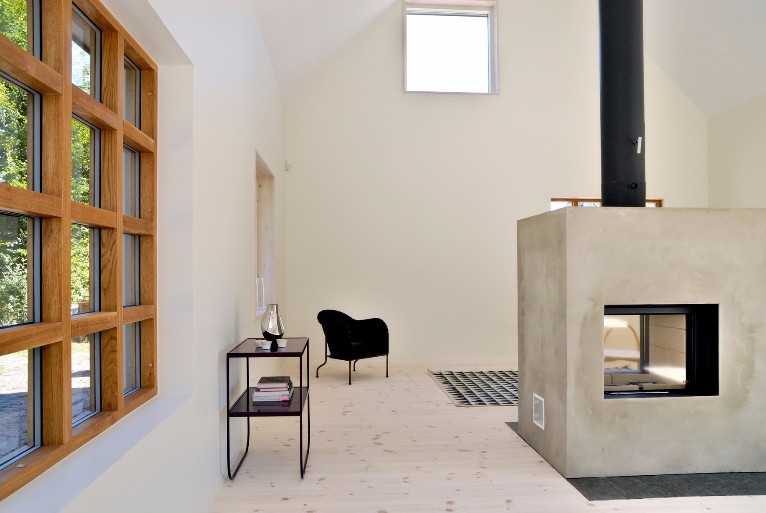 Wiklandsbacke by sandellsandberg (furniture by Källemo Collection)
Villa Vallmo by Thomas Sandell (furniture by MENU)
Spaces for children
Kids spaces are taken very seriously in the Scandinavian countries, so the rooms for kids are conceived as fun as possible. A space is often designed in flexible way, so that a playful space can later be transformed.
Andorra by Coblonal Arquitectura (furniture by ZERO)
Bring nature inside
In Scandinavian countries landscapes and sceneries are so beautiful. Don't forget to bring nature inside of your home, with plants or with large windows with a scenic view.
Hamra by Dinelljohansson
Feel good in your spaces
Last but not least, the best way to enjoy Nordic design in your lifestyle consists to feel good in your private spaces, spending time with the ones you love, surrounded by the colors, the sounds, the objects that make you feel 'at home'.
Idunsgate by Haptic Architects
Nordhemsgatan 27A by Alvhem Mäkleri & Interiör
So, after these steps are you ready to living like a Scandinavian?